About Us
SME4SPACE is a not for profit organisation registered in Leuven under the Belgian Law. The aim of SME4SPACE is to voice SMEs and start-ups in the space sector viewpoint in a coordinated way and to facilitate the access of SMEs and start-ups to space activities in general and to ESA and EU programmes in particular.
Harmonisation of European Space Technology
The Technology R&D Harmonisation provides to all European actors the framework and the key instruments to coordinate Space Technology at European level by agreeing on European Space Technology Roadmaps. Harmonisation is a voluntary process, based on transparency and exchange of information. The continuous support from all participants, including Delegations, Industry, Research Institutes, etc, is key to the success of this European initiative. SME4SPACE contributes to European Space Technology Harmonisation process in order to gather SMEs' inputs and contributions. The European Space Technology Harmonisation main objectives are:
Objective 1
"Fill strategic gaps" and "Minimize unnecessary duplications".
Objective 2
Consolidate European Strategic capabilities.
Objective 3
Achieve a coordinated and committed European Space Technology Policy and Planning.
Objective 4
Contribute to continuity and coherence between Technology and Industrial Policies. For more information visit our "Projects" section.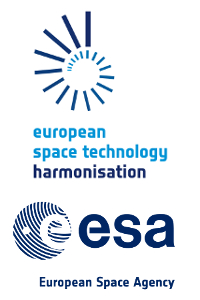 Do you want to participate in defining the European Space technology Roadmaps and being informed about opportunities for Space SMEs and start-ups? learn more about the process at the dedicated section of our projects and
Subscribe in our dedicated mailing list
Subscribe